Democrats Have to Realize Incivility in Defense of Humanity is No Vice
This is what the Democrats have to relearn. They understood this once, back when they won more regularly. They played dirty. Because it was fucking worth it. Just look at 30s or 40s Democrats. They weren't looking to make nice with the Republicans because they knew the GOP had failed the country.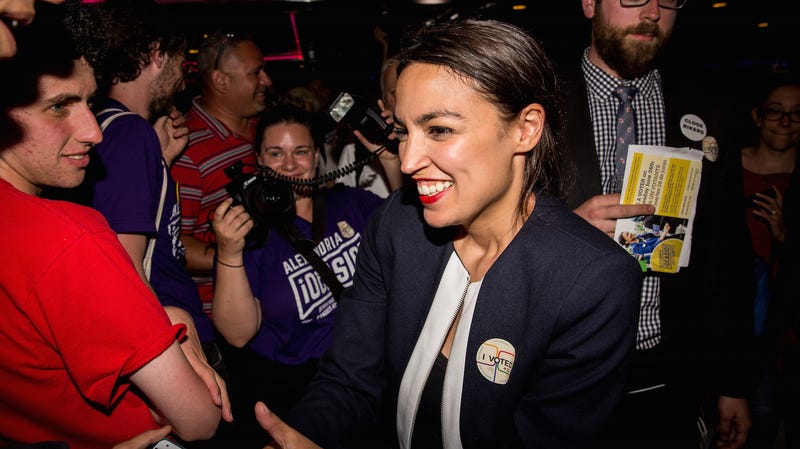 If you're afraid to get nasty and mean in the defense of human rights, or the environment, or democracy, or any of the other targets of Trump, you're just in love with your self-image as a nice person but don't really mean it.
The point is not to see who the noblest loser is. The point is to win so you can protect these things. Even if it means you personally have to be not nice. One has to get one's hands dirty. One can wash them afterward. Or wear gloves.
They act like they have to petition the GOP for the right to have power, like the GOP is the arbiter of this. They've let them set the rules and kept themselves defensive. It has to stop. It won't because Pelosi has a death grip on her power. Pelosi, who treated the Ocasio win on Tuesday with disdain at best. That said a lot.
This started with Clinton basically admitting that Republican ideas were more practical. That was when the playing field was mistakenly ceded to them. That was what was necessary to win at that moment, but it cost much. From that point onward, it was an issue of what
they
would
allow,
like they were parents.
Yes, hope and change and all that. But hope is a cruel lie without a reason for it, and change cannot occur without power. To get the power, you have to grasp the nettle.
Labels: democrats, election 2018