---
UNCLE CYRUS @MartianLit: "Deadliney Doom" - Conclusion + CYRUS & LULU Art at Bargain Price!
Last page of the exclusive THIS SICKNESS #8 excerpt at MartianLit. Click image for full page. And click here to buy the whole thing--as well as a whole lot more in black & white and color (like SUZY SPREADWELL, LULU, the utterly insane paintings of Emily Kaplan, and more topped off by a lovely new cover by my pal Molly Kiely) in print and Kindle. Also at Google Play Books till the censors get wise. Last week it hit #121 in comics anthologies on Amazon. Get yours now!
Also, because I've lost my mind, this week a number of pencil pages from this story and the new LULU are up for bargain prices at Ebay for you to buy! Go get some art now--I can really use the money and space!
___________________
Labels: lulu, my art, my comics, sale, suzy spreadwell, this sickness, uncle cyrus
"Eternity with Beelzebub, and all his hellish instruments of death, will be a picnic compared to five minutes with me and this pencil." - E. Blackadder, 1791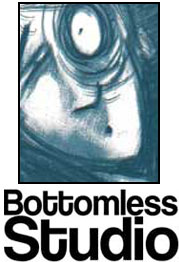 Questionable words & pictures from John Linton Roberson
SUPPORT US AT PATREON!
NEW RELEASE!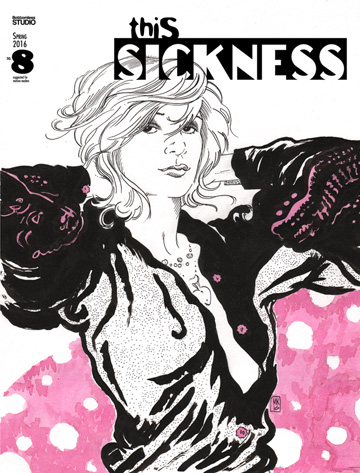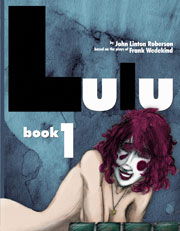 LULU Book 1(2013)
with an introduction by Martin Pasko
Amazon | Createspace | Comixology
Features: