---
Jamie Delano on THIS SICKNESS #8
"Liked every damn thing in it - and that doesn't happen often. Lulu, Suzy Spreadwell (for which you will probably go to Hell), Emily Kaplan, and Parenteau's Alpha Jesus were stand-outs though. And the line that made me laugh out loud came from Uncle Cyrus: 'I don't know if Disney's tryin' to be funny, or what here, but I can tellya they ain't gettin' a ride outta this.'

Top Stuff. Fucking well done

!

"
He means this
To remind y'all, it's in print and kindle at Amazon (though for the print, we get more than twice as much royalty if you buy it at Createspace), and also now in digital at Google Books, who didn't decide to censor me this time. Even with Suzy in it. For now. Get it while you can; judging by past events, it could happen any time.
___________________
Labels: bottomless studio, lulu, my comics, my influences, suzy spreadwell, this sickness, uncle cyrus
"Eternity with Beelzebub, and all his hellish instruments of death, will be a picnic compared to five minutes with me and this pencil." - E. Blackadder, 1791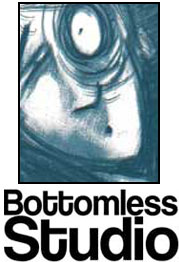 Questionable words & pictures from John Linton Roberson
SUPPORT US AT PATREON!
NEW RELEASE!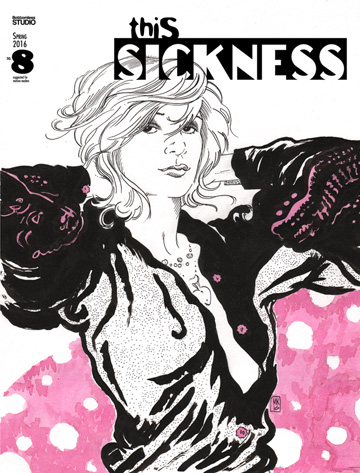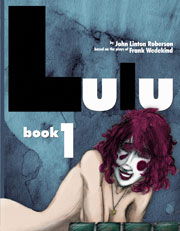 LULU Book 1(2013)
with an introduction by Martin Pasko
Amazon | Createspace | Comixology
Features: