---
LULU Chapter Three Begins

Chapter Three of my adaptation of Frank Wedekind's
sex tragedy starts
.
And now we return to the catastrophe in progress. When last we left our Schwarz & Lulu, our young artist had at last succumbed to the torturous flirtation of this married woman much too young for her geriatric husband. Who was only going to be away for a few minutes. And returned.
As you can see, not at a good moment. Read more here...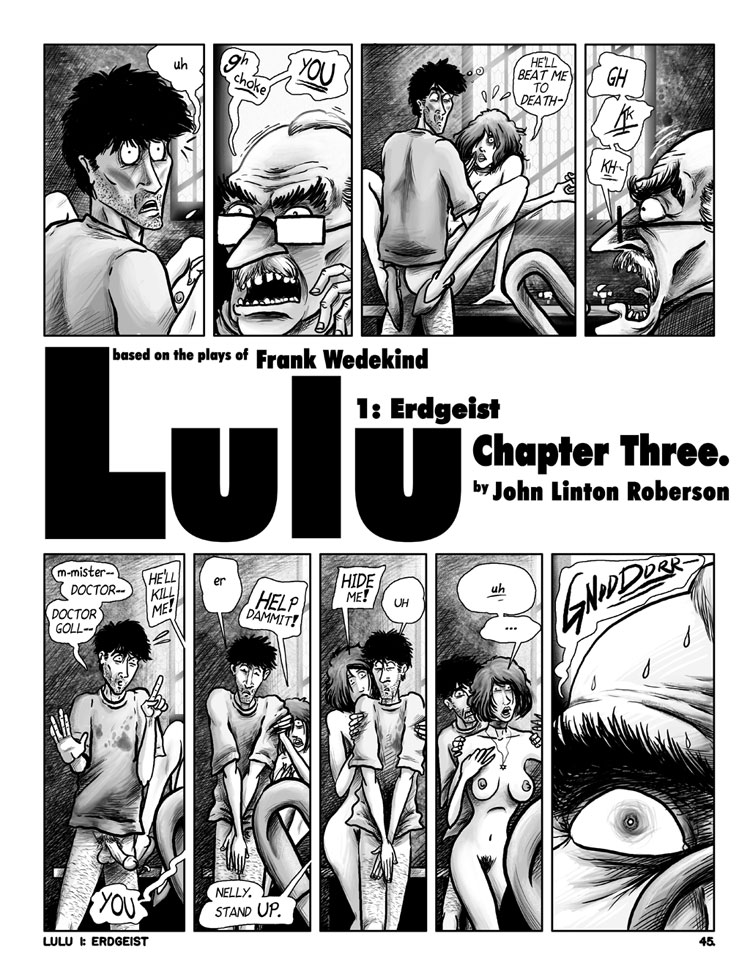 Chapter 2 is now offline, but
now in print in This Sickness no. 7, also featuring Sam Henderson & Ashley Holt

.
It's the holidays, so--This episode is premiered early & will run through this Saturday into next; subsequent will be weekly.

________________________
AVAILABLE AT AMAZON & CREATSPACE
___________________
Labels: comics, frank wedekind, lulu, my comics, theatre, tragedy
"Eternity with Beelzebub, and all his hellish instruments of death, will be a picnic compared to five minutes with me and this pencil." - E. Blackadder, 1791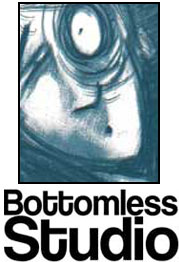 Questionable words & pictures from John Linton Roberson
SUPPORT US AT PATREON!
ALSO FROM THIS WHICH IS US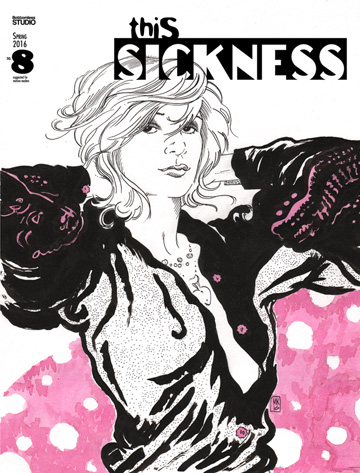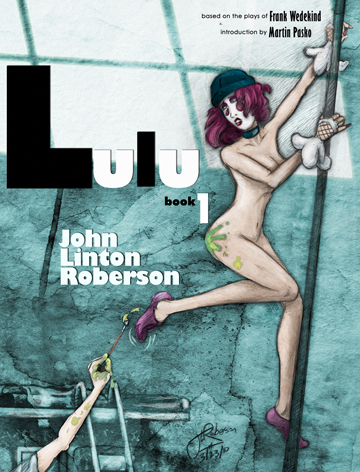 LULU Book 1(2013)
with an introduction by Martin Pasko
Amazon | Createspace | Comixology
Features: