---
When Riverdale Was Taken Over By A Fundie Cult
Great article on
Al Hartley's Christian Archie Comics
. Did you know he was the son of the Taft-Hartley Act's co-author? Suddenly his
adaptation of Chuck Colson's autobiography
, in which a completely innocent Nixon almost looks handsome, makes more sense.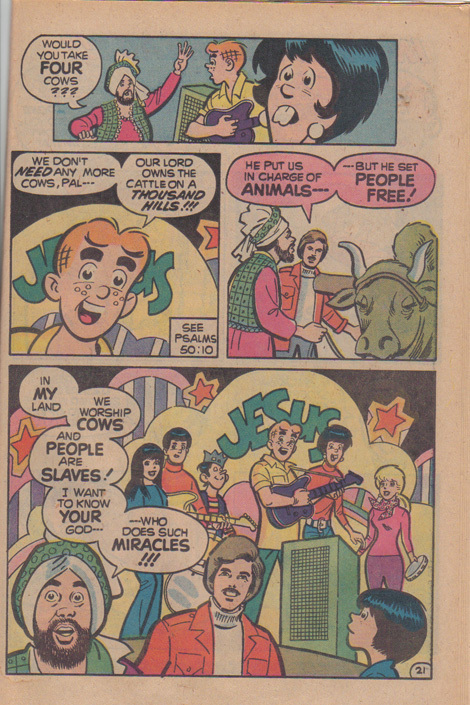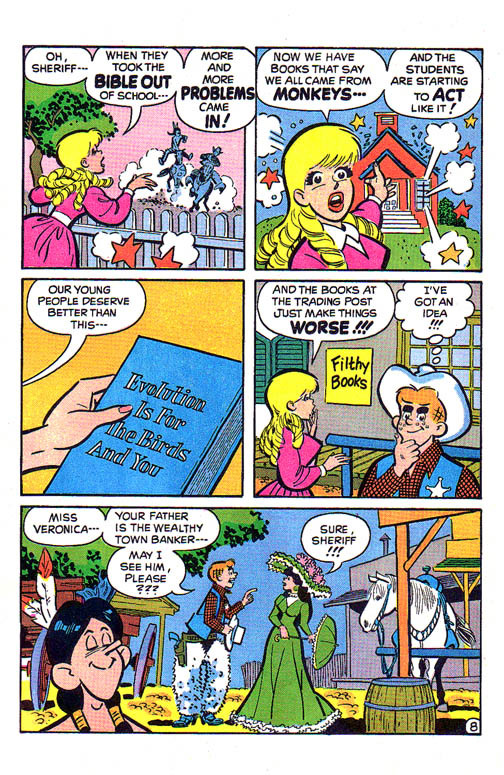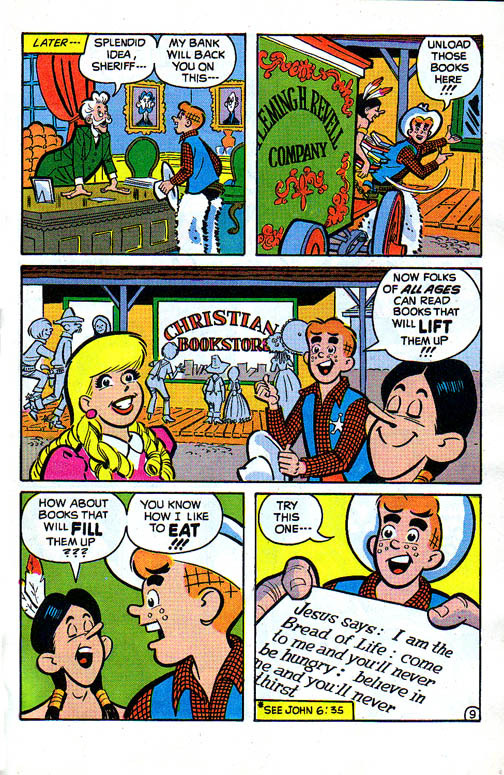 And here's
many, many more
, and an article on another Hartley Spire adaptation, "
Hansi, the Girl Who Loved the Swastika
." No,
I am not shitting you
.



And I love Hartley's message(for which he often uses Big Ethel) regarding ugliness and difference, as expressed in this terrifying "parable,"

Jonathan Siblington Pelican. The message? Yes, if you're ugly or smart or different in

any way

, you

are

worthless and people

will

mock you, and there's no point in trying to achieve anything. But at least God loves you and Christians will take pity on you, so that's okay.



Labels: comics, hate war, politics, religion, right wing
"Eternity with Beelzebub, and all his hellish instruments of death, will be a picnic compared to five minutes with me and this pencil." - E. Blackadder, 1791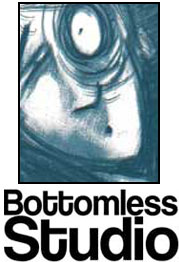 Questionable words & pictures from John Linton Roberson
SUPPORT US AT PATREON!
ALSO FROM THIS WHICH IS US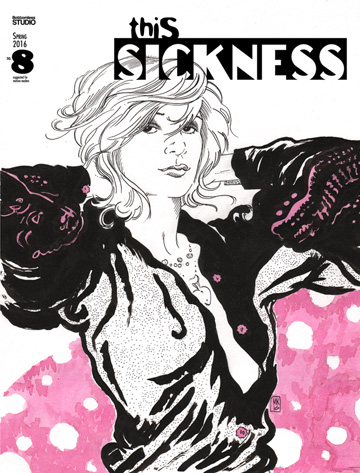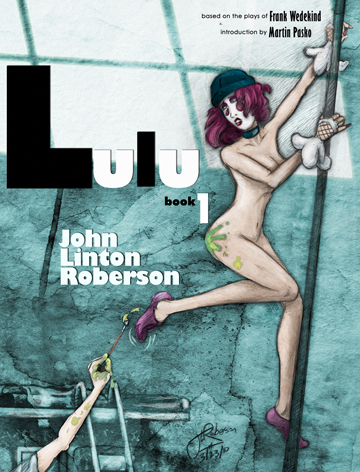 LULU Book 1(2013)
with an introduction by Martin Pasko
Amazon | Createspace | Comixology
Features: