---
Something I Was Messing With: Octobriana
...because of a thread over at the
Comics Journal Message Board.
These are two "open-source" characters,
Octobriana
(most famously drawn by
Bryan Talbot in

Luther Arkwright
) and Projunior(most famously drawn by Jay Lynch and R. Crumb in
Bijou Funnies
). I might expand on this, might not. Might even make her Vladrushka's sister.
click to enlarge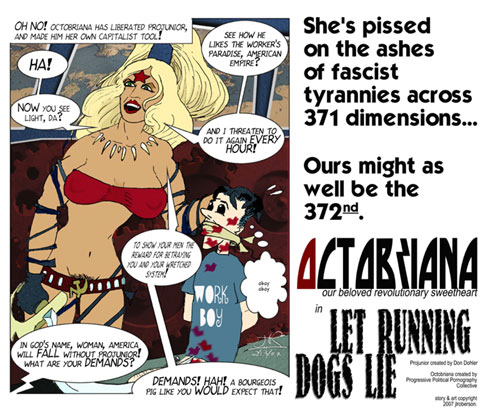 Labels: comics, my comics, octobriana, vladrushka
"Eternity with Beelzebub, and all his hellish instruments of death, will be a picnic compared to five minutes with me and this pencil." - E. Blackadder, 1791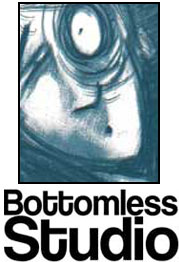 Questionable words & pictures from John Linton Roberson
SUPPORT US AT PATREON!
ALSO FROM THIS WHICH IS US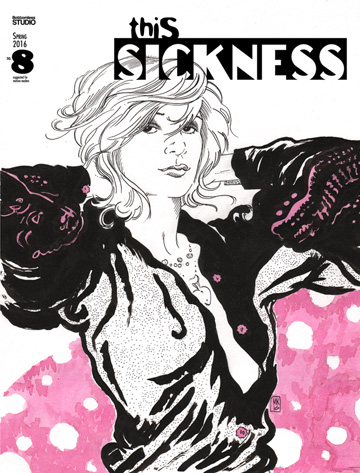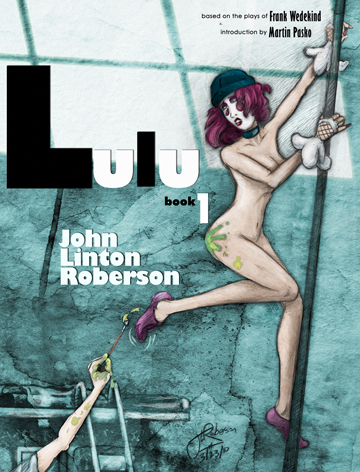 LULU Book 1(2013)
with an introduction by Martin Pasko
Amazon | Createspace | Comixology
Features: